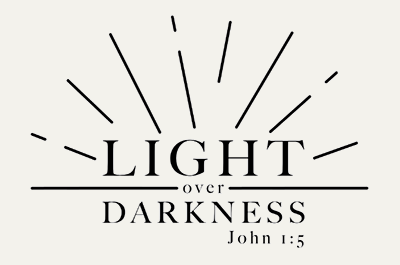 "The Light shines in the darkness, and the darkness has not overcome it."
John 1:5
Jesus is the Light of the World!
Light simply shines. Light gives direction. Light attracts attention. Jesus is calling you to come away with Him and be in His Light. 
His marvelous Light!
Prayerfully Consider Joining Us!
Registration, T-Shirt, and Refund deadline: November 1, 2023
2 Night Semi Private Room  $225
1 Night Semi Private Room  $150
(Private room unavailable for 1 night stays)
2 Night Private Room  $275
Saturday Day Only $90
WIWM T-Shirts  PRE-ORDER ONLY
Sizes XS-4XL, unisex, runs true to size. $12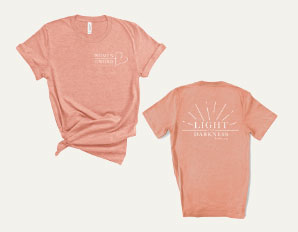 Need A Hand or Can You Give a Hand?
If you are in financial need, please request assistance from our But God benevolence fund.
So many women enjoy sponsoring other women to experience Retreat. If you would like to sponsor another, either anonymously or for a specific sister. (Please list the sister's name in the comment section)
REGISTRATION APPLICATION FORM